January 2002
It is a dark and windy night near Salem Willows Massachusetts. The full moon is partly hidden by flying clouds as the wind shrieks a horrible toccata & fugue in the gaunt winter treetops.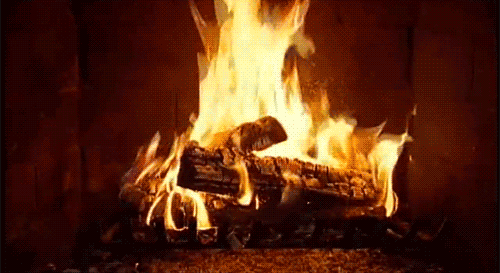 Garrett and Britt Linstrum are cuddled together by the fireplace drinking hot spiced cider telling each other strange tales appropriate to the season. At once there comes a thunderous knocking at the front door.
Garrett looks out the window, now actually seeing what he had only smiled about indulgently when Hilton Armstrong dogedly insisted on the actuality of it, last night at the Lobster Shanty. Just as he described: a werebear. Half way between a man and bear in size, upright with grizzled fur, long fangs, and large hands tipped with unusually straight long claws. Britt sees this fellow too, and quickly hides in the closet.
"What have I done to merit this visitation?" Garrett asks himself as the unlocked door opens and the big fellow walks in very slowly. He does not attack, but simply looks at Garrett. The look perfectly affirms what Garrett has already been thinking. Garrett now speaks very humbly to his new friend, "I believe you now. Is it too late, my fury cousin?"
"Don't sweat the small stuff. Garrett, It's still me."
Valdison is surprised almost more by the normalcy of Hilton's speech than by the transformation."
"Holy Mataskeezits. Do you know what this means?" Garrett exclaims.
Britt is forgotten momentarily, and makes Garrett pays for it with a sore penis later at bedtime.
January 4, 2003
During the past year Hilton and Garrett have become good friends. They have found that they can be very helpful to one another. At Full Moon times Garrett is always available to help Hilton with vulnerability problems. Garrett has been able to enlist his support in several situations where extraordinary measures were needed for dealing with recalcitrant un-libertarian elements in the local area.
* * *

From Valdison's Personal Journal

The Witches: Continued
Samhain 2003
Salem. One of the most intense experiences of my life. One month chastity precedes this. Spend all day without relief in close attendance to Beth. This to increase my libidinous energy for later. c Midnight serve as "Dionysian Altar" in Samhain Ritual performed by her with twelve other Witches ranging in desirability from moderately cute to ultra sexy. At first only I am naked, but long before the climax all the women are too. Feel very privileged to be selected for this and want to do it every year from here on. [Hope to host this event in the pine grove with sleep-over on shag rugs in my massive kitchen. Turns out unfortunately to be the first and last time. In November Beth tells me simply "All men once, before any man twice." Reminds me of what I once said to Pete and Valerie about the climbing of mountains].